IT COMES IN LIKE A LION
March is no lamb yet, but it's way past time for your Historic South Norfolk spring update.
It sure doesn't seem like spring. It's been a long, b-a-a-a-a-a-d year; everyone has struggled in some way. But, spring is coming. We're shaking off the doldrums because better days are ahead, and so we push forth with your spring update.
GREAT AMERICAN CLEAN-UP MARCH 27
There will be a South Norfolk contingent of the Great American Clean-Up this year. Friends and neighbors will gather at Southside BBQ, 1113 Poindexter St. for assignments at 7 a.m. March 27. Volunteers will work until 11 a.m. More information on the Facebook Event link, HERE.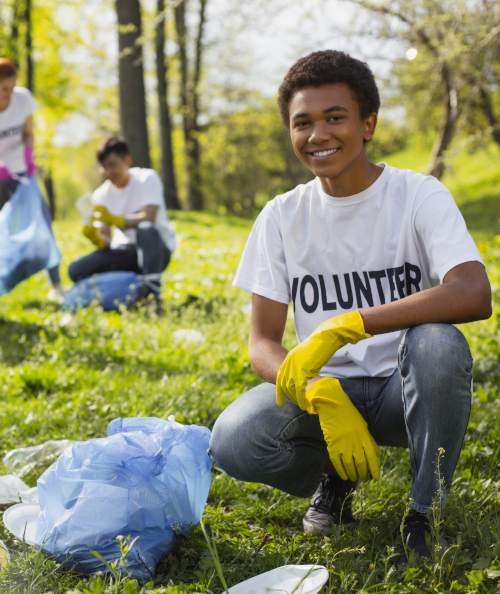 BEE TOLERANT:  TALL GRASS UNTIL MARCH 31
Dear Carlos and the gang at Code Enforcement:
Our grass is tall on purpose. We don't cut our grass and yard vegetation too early in the spring to enhance the survival of pollinators by allowing plants to mature and produce seeds.
VDOT's "Best Practices Manual" recommends no mowing between November 1 and March 31. The sacrifice now will pay off dearly with a healthy harvest in the summer and fall.
That's the buzz. It's sweet, like honey, and we're sticking to it.
SOUTH NORFOLK CIVIC LEAGUE MEETS APRIL 12
The South Norfolk Civic League will meet from 6:30-7:30 p.m., April 12 at Elizabeth River Park, possibly under the shelter near the store or could be near a canopy tent on the grounds.
You never know, but we know you'll know it when you see it. Come for an open-air, socially distant update on all the inside news on South Norfolk.
Everyone is welcome to attend. Only members may vote. Memberships are $10 per year for families and $5 per year for individuals. There's more information on SNCL's website, HERE.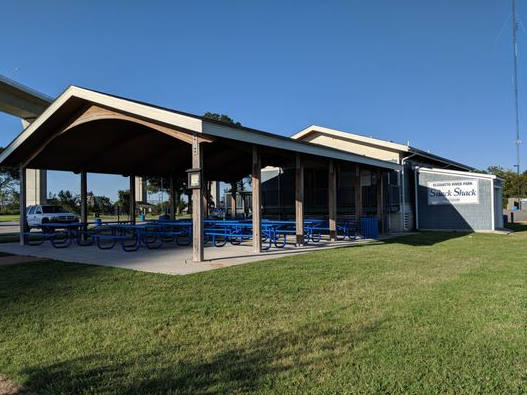 FOURTH OF JULY
South Norfolk civic leaders say nothing's been decided yet regarding the 2021 South Norfolk Fourth of July Parade.
In fact, there has been no official word for this event at all. We may get some answers at the April 12 meeting of the SNCL at Elizabeth River Park (6:30 p.m.).
This year was to be the 100th Anniversary celebration to commemorate South Norfolk being certified as a town in 1921.
While things are looking better, pandemic-wise, the usual Fourth of July party in the park still seems logistically unlikely. The governor says the Commonwealth of Virginia is expected to be open for small gatherings on personal property by July 4th.
Fourth of July organizers say they will wait until the governor's next update to make a decision.
We imagine there may still be a socially distant 2021 home decorating contest with prizes. We will keep you posted on those details as they develop and as they are shared with us.
FORKIDS OPENS IN SOUTH NORFOLK APRIL 2
The new headquarters for Virginia's largest provider of services to children and families threatened by homelessness, For Kids, opens to staff on April 2. They will employ about a hundred professionals, many of whom will work at the South Norfolk facility Monday through Friday.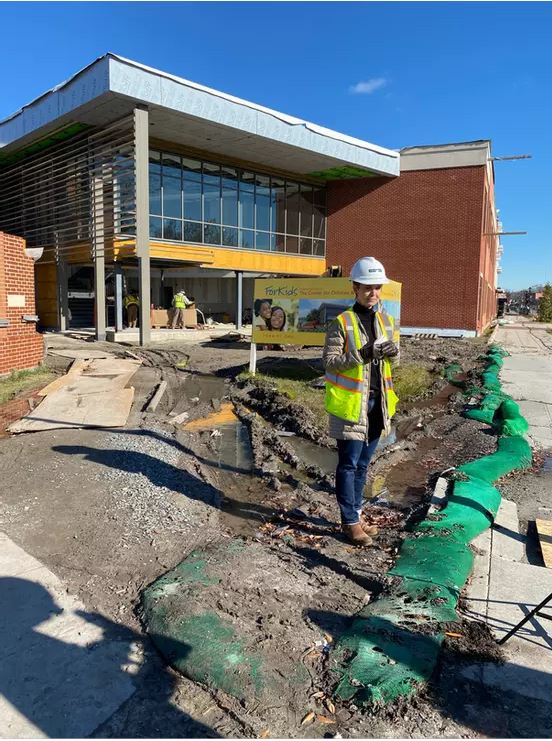 Parking could be tight. It's already tight. Commuters should take heart in knowing a new parking garage should be coming in the next year. And hopefully, residents will be tolerant. Just like the tall grass and the bees, remember?
Here is a link to the ForKids March 10 photo update.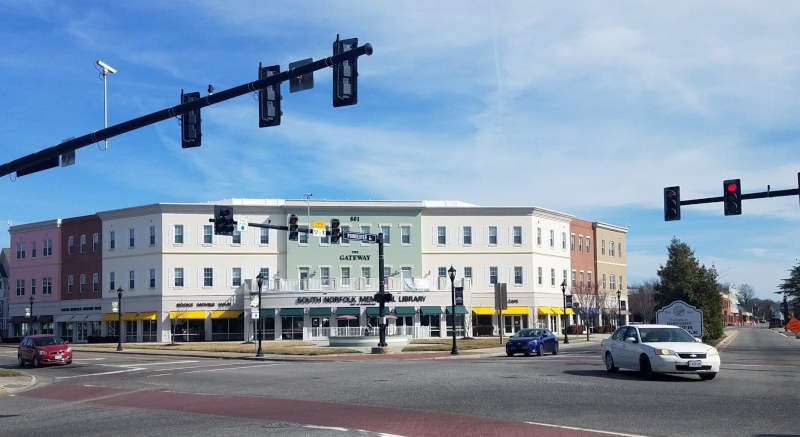 LIBRARY TO REOPEN APRIL 5
Based on increased vaccinations and decreasing COVID rates, the Chesapeake Public Library will fully reopen its facilities on Monday, April 5, at 9 a.m. Due to continued limitations on group gatherings, study rooms and meeting rooms will continue to be unavailable. More details to follow, according to a recent Facebook post.
CALL CHESAPEAKE RX FOR VACCINES
Call the Chesapeake RX Pharmacy, (757) 312-6790, to make an appointment for your COVID-19 vaccine.
On appointment day, the process is quick, lines are small, the people are nice, and the service is outstanding. The prices of their OTC products beat any store around!
The Chesapeake RX Pharmacy is located near Food Lion in the Bainbridge Marketplace, at 2544 Bainbridge Blvd. Open 9-5:30 Monday through Friday and 9-2 Saturday. Closed Sunday.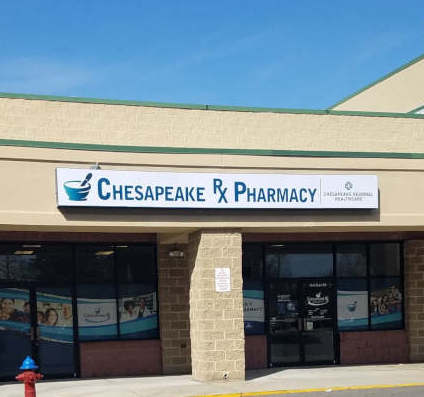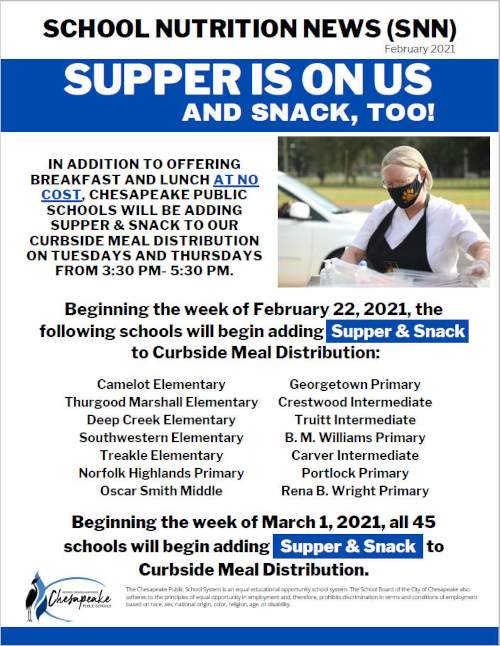 FOOD FOR SCHOOL KIDS
Pick up free meals for school kids at Rena B. Wright and Truitt every Tuesday and Thursday from 3:30 to 5:30, weather permitting. The prepare-at-home meal packs include several days of meals, plus snacks. Meals are provided by the Chesapeake Public Schools School Nutrition Services.
When you go to pick up your meal packets at RBW, say hello to Ms. Wendy! She puts lots of love into every package for the kids!
FREE MOBILE FOOD PANTRY
March 24 is Mobile Pantry Day! Clean out your trunk and pull into the temporary drive-through at Southside Baptist Church, 1200 Bainbridge Blvd. from 11:30 a.m. – 1 p.m. for free pantry items, fresh produce and proteins to help ease your financial burden in these troubled times. No forms. No strings. Just empty your trunk. That is all they ask of you. 
This is a project of combined forces including Healthy Chesapeake, the food bank, and Southside Baptist Church. Boots on the ground are filled by the Buffalow Family & Friends team. This food distribution event is scheduled for the fourth Wednesday of every month from 11:30 a.m. -1 p.m.

PLASSER AMERICAN CORPORATION EXPANDS
Plasser American Corporation (PAC), a company that builds railway maintenance equipment and has been located in South Norfolk since 1970, was inadvertently left out of the South Norfolk Business Directory's Spring 2021 Update. We can't let that stand; Plasser is a big player in South Norfolk! And we're glad they're here!
PAC has more than 200 employees headquartered in a modern 150,000+ square foot facility just off Old Atlantic Avenue, and they are expanding.
Earlier in March, the company announced they will add 98 more jobs in a $52.6 million expansion project that will include an 82,000-square-foot manufacturing building and a three-story, 45,000-square-foot office building near the current building at 2001 Myers St. The new jobs will pay $50,000 to $70,000 a year, according to an article in the Virginian-Pilot.
Plasser American Corporation's website says "We are actively engaged in all sectors of research, design, production, marketing and customer service to provide Plasser know-how and standard of quality for our customers. Our capacity is not only sufficient to build all machines for the national market, but also to produce for export."
PORCH TIME IS COMING!
Get ready; porch time is coming. We'll be cleaning off the porch and furnishings, bringing out the plants, and getting ready to wave at our neighbors just as soon as weather and pollen allow. If you see us, be sure to wave back!
SEE YOU IN APRIL
We hope to have another HSN update for you in about a month. See you then!
Meanwhile, if you have news, contact us to share for publication.