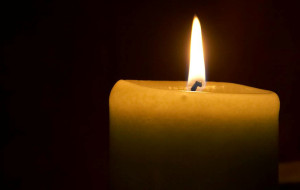 Aug. 4, 2015
Chesapeake – Louise Babb Goodwin, 93, of South Norfolk, went to be with the Lord, Friday, July 31, 2015.Born in South Norfolk, she was the daughter of the late A.B. and Florida Babb. She was also predeceased by her husband M. Ross Goodwin, Jr.; her daughter-in-law, Lynda Holly Goodwin and her sister, Edith Hauser. In early years, Louise worked in retail and modeling. Later, with her sister, she operated Edi-Lu ceramics. She also enjoyed floral design and could also be found sitting on her porch, crocheting baby hats and blankets for Chesapeake General Hospital and for many people in the community. Louise was a lifelong member of South Norfolk Baptist Church, where she spent many years as the director of the Cradle Roll (nursery). Her church and love of gospel music were nearly as important as her family! She was a member of the Eastern Star for more than fifty years.Survivors include her son, Murray R. Goodwin, III (Kath Kelly) and Michael B. Goodwin (Claire); a granddaughter, Samantha, whom she raised from the time she was 14 months old; great-grandchildren, Ryan and Madi as well as many cousins, nieces, nephews and extended family.The funeral service will be conducted at 11:00 a.m., Wednesday, August 5, 2015 at South Norfolk Baptist Church. Dr. David Slayton and Rev. Ted Nance will officiate. The interment will follow in Riverside Memorial Park. The family will receive friends from 6:00 to 8:00 p.m., Tuesday at Oman Funeral Home & Crematory, Chesapeake.
Memorial contributions may be made to South Norfolk Baptist Church or Heartland Hospice Services. The family would like to offer sincere gratitude to the staff of Kempsville Family Adult Care for the care and compassion shown to Mrs. Goodwin.
Friends are invited to sign the online guest book at www.omanfh.com.
Published in The Virginian Pilot on Aug. 2, 2015
CLICK HERE to view and hear the online obituary.