It's been a couple years since this event was last held, and planners are going all out to make it a great one!
The full information is available on the South Norfolk Civic League's site. This event is jointly produced by the South Norfolk Civic League and the Chesapeake Parks, Recreation and Tourism Dept. Chesapeake Regional Medical Center is the primary sponsor, and the South Norfolk Jordan Bridge sponsored the hand fan covers this year to celebrate their 10th Anniversary.
HOME DECORATING CONTEST: Ends at NOON, July 3rd
Residents of South Norfolk and Portlock are eligible to enter the South Norfolk Civic League's Home Decorating Contest to win a Prize Garden Flag and a beautiful gift basket. Here's how to win:
Decorate your home for Independence Day.
Take a photo of your home.
Post photo here by NOON JULY 3rd:
SNCL 4th of July Home Decorating Contest Album on Facebook
Tell all your friends and family to like your photo!
Four photos with the most likes will win First-, Second-, Third-, and Honorable Mention prize garden flags and gift baskets.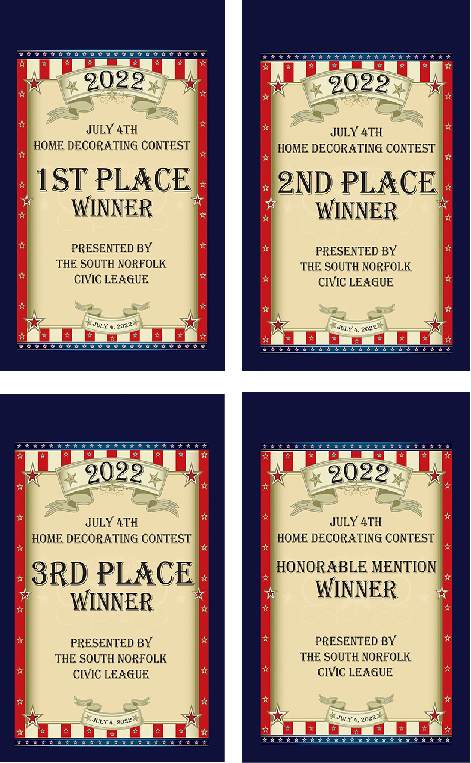 PARADE
There will be a new parade route this year, devised by city officials to show off the Poindexter corridor, and to enhance safety by not closing Bainbridge Blvd.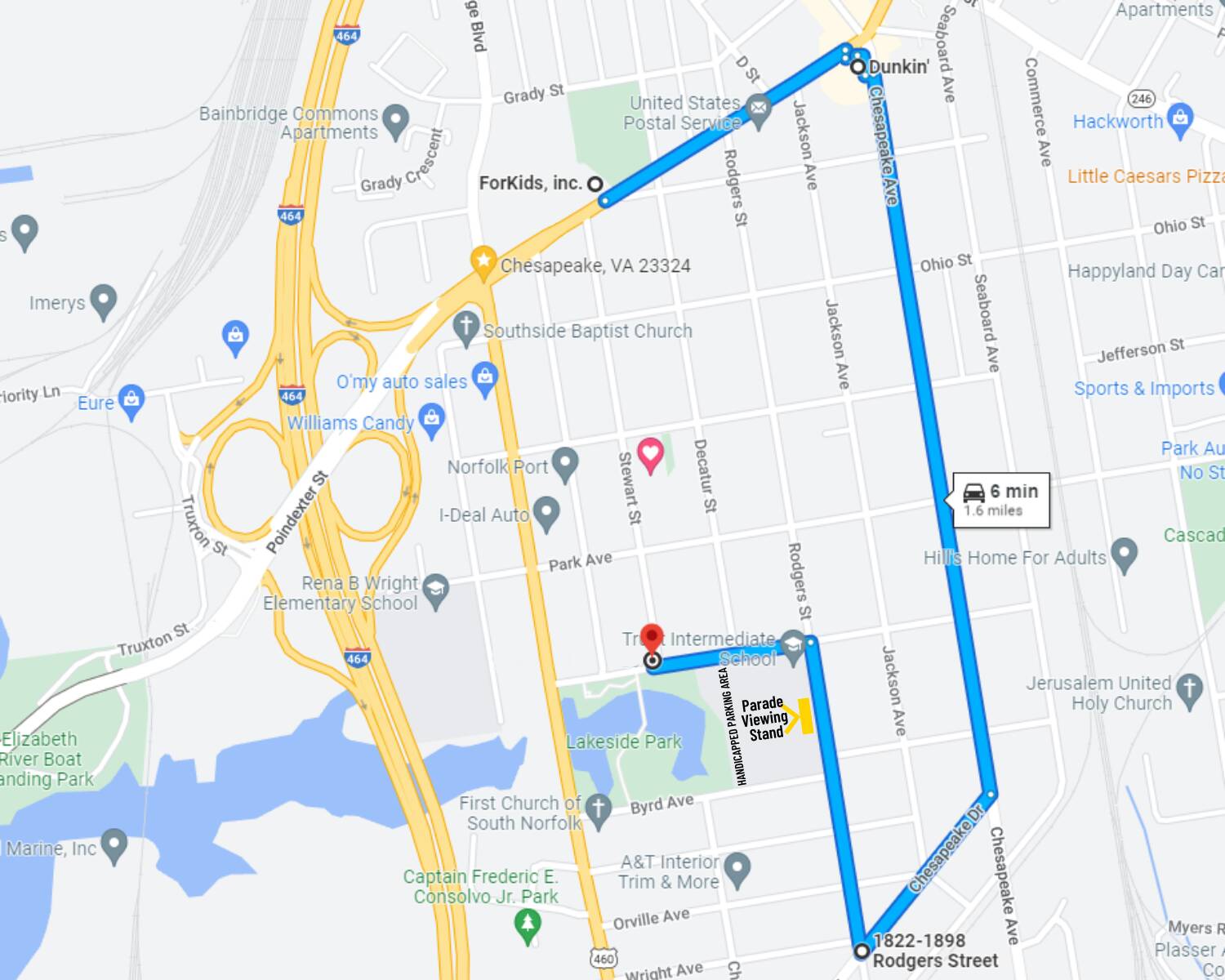 Folks who want to ride bikes in the parade and all parade units will assemble at ForKids, 1001 Poindexter St., and this is where the parade will begin. Visitors should avoid this area between 8:30 and 10:45 a.m. in cars and on foot for the safety of all. About 3,000 souvenir hand fans will be distributed at the parade and in the park.
Nothing else has changed much.
PICNIC IN THE PARK
After the parade (about 11 a.m.), there will be a short opening ceremony with the Color Guard presenting the flag, and a Pledge of Allegiance and a prayer. The Master of Ceremonies (identity unknown at this time) will recognize certain individuals and dignitaries.
With formalities out of the way, Can U Dig It (featuring South Norfolk's own Wayne Clifton) will begin to play classic rock, jazz, country, top 40 and oldies, with a little something for everyone to enjoy.
Activities in the park include wandering around to visit all the tents, check out the food; find the face-painting, paddle boats, glitter tattoos, bubble play area, and Ident-a-Kid by CPD.
Here's the event flier for greater details:
Visit the Event Page on Facebook, HERE. Find the Discussions tab when you get there for all event details.
This event is sponsored by Chesapeake Regional Medical Center, along with the South Norfolk Jordan Bridge (Hand Fan Cover Sponsor), Chesapeake Parks, Recreation and Tourism, the South Norfolk Ruritan Club, Tidewater Staffing, The Auto Connection, Fraternal Order of Eagles #795, ForKids, Jim O'Sullivan-Sheriff, Susan Vitale and Park Auto Repair.