We made it!
We made it past Christmas! Yay! Short week this week and next for many of us weekday workers. Here are some todos for the coming week:
Remove Decorations
You can start thinking about removing your holiday decorations this week. You don't have to remove them, but it's good to start thinking about it. Remember, your neighbors won't appreciate your icecicle lights when Easter comes.
Pick up debris & trash in yard and street
Yes, the streets are full of leaves. There isn't much we can do about that, but we can clean what's in our yards and perhaps on the streets in front of our homes too.
If we all pitch-in and keep our own areas neat, that will make a big difference to South Norfolk as a whole. You'll feel more pride and your neighbors will appreciate your effort. You may also inspire others to do the same.
Trash Collection
Trash collection will be Friday this week and next, due to Christmas and New Year's Day holidays.
If your Christmas tree is dropping needles, experts say it's time to throw it out.
Christmas trees are not recyleable, but you may put undecorated trees on the curb on your regular pickup day. You do not need to call for bulk pickup, the city's website states.
According to the city's website, you cannot recycle these items: Bubble wrap, Christmas trees, decorations, aluminum foil, foil pans, gift bags, greeting cards, ribbons and bows, wrapping and tissue paper, Styrofoam, and plastic packaging.
You can recyle paper (including clean cardboard), bottles, and cans. Everything should go directly into your blue bin, not in a plastic garbage bag.
The city advises you to break down cardboard boxes to better fit into your bin. TFC Recycling cannot collect anything that doesn't fit into your bin, so a pile of cardboard boxes next to your bin will not be collected.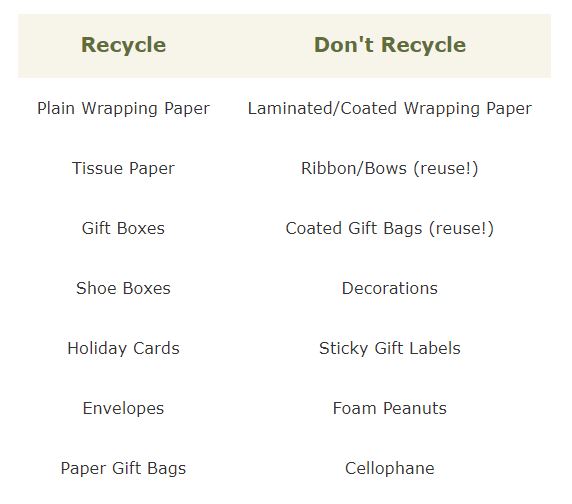 The city website says, "While we appreciate everyone who wants to recycle as much as possible, it's critical to recycle right. If it's not paper, bottles, or cans, choose the brown bin. "
Declutter and donate
Now that the holidays have brought new things into the home, make some room by donating older and no-longer-used items, but remember our local charities first, please.
Nischelle Buffalow and the Buffalow Family and Friends group is always seeking donations of new and used coats and clothing, pantry items and paper goods, and many of South Norfolk's churches have food pantries and clothing closets for those in need.
The "Help Us Help Others" Thrift Store at Chesapeake Drive and Bainbridge Boulevard, also accepts donations of goods.
Some of the larger charities will pick up, and Goodwill and CHKD have convenient drop-offs.
Kids' stuff
If you have kids at home, you get to keep them at home for at least another week! Yay!
While the weather has been nice, temps have been low. So when it's too cold to play outside or go to Lakeside Park, here are some other things going on nearby:
The Coleman Collection, a holiday classic for generations of Hampton Roads visitors and residents. This popular event brings crafts, activities, pony rides, visits with Santa, face painting and much more. Admission: $3. For updates visit www.portsmouthartcenter.com or call 757-393-8543. http://childrensmuseumvirginia.com
Sock Skating: Don your most festive pair of socks, and get ready to join this family-friendly event that delighted many visitors when it debuted last year! This indoor skating rink is now a permanent exhibit at the museum during the holiday season. Get some photos while you are there. Don't miss this spectacular fun for visitors of all ages. NEW this year – you can even purchase a pair of Andalo socks, Footprints, from our Gift Shop, just in time for your skating enjoyment. Stay tuned for more updates at www.childrensmuseumva.com.
Celebrate family, art, and literature during in this delightful holiday village located in the bottom level of the Decker Half Moone Center at Nauticus. This holiday season, every child visitor will get a free copy of the literary classic A Christmas Carol, and everyone will get to enjoy the Art of Christmas—the first-ever U.S. exhibition of original book sketches by Christmas Carol illustrator P. J. Lynch.
Experience new and magical fairies, carousel horse displays, weekend tea parties, a second giant train display, carolers, entertainment, shops, food, and more! Returning favorites include Father Christmas, Geoffrey the Talking Christmas tree, puppet shows, magicians, a children's crafts corner, and lots of free family activities.
Admission to Dickens' Christmas Towne is $7.50 per adult, $5 per child (ages 3-12), and free for children ages 2 & under. Rates do not include tax. For more information, visit dickenschristmastowne.com. Price: $7.50
On Dec. 27, Dickens' Christmas Towne admission is FREE to all children up to age 12 dressed as a princess or a pirate.
Stop by Nauticus to for Captain America today from 11 a.m. to 1 p.m. and see Black Panther from 2 p.m. to 4 p.m., then go over to Dickens' Christmas Towne. Adults $15, children $10 (includes admission to both Nauticus and Dickens' Christmas Towne). Price: $10 – $15
Norfolk Botanical Garden: Drive through the 24th annual light show extravaganza for a magical holiday experience. During this event, the Garden is transformed into a winter wonderland bringing the four seasons to life.
ALL TICKETS PURCHASED UPON ENTRY
NO RESERVATIONS NECESSARY
Price: $20 – $30
Limos and vans may not exceed 10 feet in height and 30 feet in length.
More than 250 local artists were invited to create miniature or small artworks in any media.
Miniature two-dimensional works were required to be no larger than 20 square inches; 4 by 5 inches for example. Small two-dimensional works were required to be no larger than 80 square inches.
The resulting two-dimensional and three-dimensional works comprise a total of more than 350 artworks. Media represented include drawing, painting, watercolor, pastel, printmaking, photography, sculpture, and crafts. As would be expected there is a wide range of styles, techniques, content, imagery and intent. This year artworks may be removed at the time of purchase.
The exhibition runs through Jan. 20. Admission is free. CLICK HERE for more information.
That should keep you busy until next week, when trash pickup will be on Friday again and we all celebrate a brand new year together.